Best Fridge and Freezer Repair Services in Cape Town
Proud service providers to
Household And Commercial Gaggenau Fridge And Freezer Repairs In Cape Town Area
As a key component in any modern home, keeping your fridge and freezer in full working order is of utmost importance. So, when it starts causing problems, or breaks, it can have a huge impact on us. Whether it be a bar fridge, chest freezer or wine cooler, we are the experts at fixing broken Gaggenau refrigerator appliances. Our friendly, fully-trained staff can repair Gaggenau fridges and freezers.
Get a full 6 Months Guarantee on all our Services
Skilled Fridge and Freezer Repair Technicians
Serving Clients in and around Cape Town
Areas serviced: Western Cape | Cape Town CBD | Northern Suburbs | Southern Suburbs | Bellville | Paarl | Brackenfell  | Durbanville | Eerste River | Elsie's River | Kuilsriver | Fish Hoek | Maitland | Mitchells Plain | Panorama | Parow | Table View | Claremont | Camps Bay | Clifton | Green Point | Hout Bay | Sea Point | Stellenbosch | And surrounding suburbs
Common Gaggenau Fridge And Freezer Faults We Repair
Temperature irregularities
Electrical issues
Frost build up/freezing
Faulty thermostat
Noisy Leaks or puddles inside
Damaged condenser coils
And many more!
Our Gaggenau refrigerator repair knowledge is one of the best in Cape Town and surrounds, which is why manufacturers trust us each day to repair appliances on their behalf!
Where we differ from our competitors is in the initial phone call. Our knowledgeable team can diagnose the issue over the phone and provide you with an estimated cost to repair… all for free, before a mechanic even visits your home!
We know how inconvenient it can be when any household appliance breaks down or stops working. At Fixitt we pride ourselves on a first-class, fast and efficient repair service.  Our team of professionals are ready to take your call seven days a week. We offer a 24-hour ON-SITE quotation on all your Gaggenau household and commercial appliances. If your fridge or freezer is giving you trouble or has stopped working, give us a call today.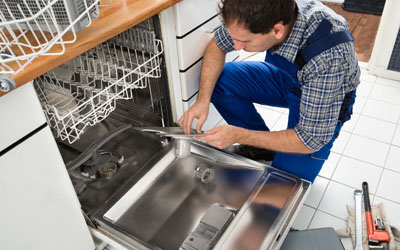 Repairing Your Broken Fridge Or Freezer With Our Professionals
Having a refrigerator provides a household with convenient options to store food securely and save money in the long run. Your kitchen and home on a whole functions much better when your freezer works the way it should. Fruits and vegetables can be stored away so they are kept fresh longer and food can be prepared ahead of time so you can freeze and use at the convenient time. You will also never have to worry about your frozen desserts and treats as they will remain in the state that you want them to until you are ready to utilize them.
A broken fridge or freezer can cause a load of issues in your household. It can cause a number of thing to go bad, especially your household food products that need to remain frozen or to be kept cold. When your freezer goes bad so does your your meats and frozen treats. The mess that usually comes with the unusual heat is also an added discomfort.
Fixitt Fridge and Freezer Repairs Cape Town
A broken fridge or freezer can mean that the correct temperatures needed for food to be stored at a safely is not being met. A hot freezer can be uncomfortable not to mention messy. The problem might not be major but Fixitt professionals have experience with all the possible issues relating to freezers. Common issues might include, the freezer not switching on, a blown freezer bulb, overcooling, or not cooling (heating up), there are also occasions when the temperatures are being met but not maintained (inconsistent).
You might notice something is wrong with your freezer when it starts making unusual noises or when everything starts to melt. This is not always the case however, as there are times when your freezer does not give you any indication that something is wrong. Often times you get the hint that something is wrong only after the problem is at its prime.
Contact Fixitt Fridge and Freezer Repair Specialists
No matter the type of part that is causing your fridge or freezer to malfunction, we will either fix it or have it replaced. We will source genuine parts that fits perfectly with the part you need. Switches, evaporator fans, seals and gaskets, compressors, fans, timers, switches, or any other part that needs replacing, we will ensure that it is properly replaced.
If you feel frustrated about a malfunctioning refrigerator, you will be reassured with us in your corner. Contact our experts today and learn more about how we can assist you with having your freezer repaired.