Quick And Reliable Stove Repairs
Proud service providers to
Onsite Defy Stove Appliance Repairs In Cape Town
Arranging your Defy stove repair in your local area couldn't be easier. Our Defy stove appliance engineers are fully trained and our competitive pricing for stove repairs include call out, diagnosis, labor and all required parts. Book your Defy stove repair online or call us today.
Areas serviced: Western Cape | Cape Town CBD | Northern Suburbs | Southern Suburbs | Bellville | Paarl | Brackenfell  | Durbanville | Eerste River | Elsie's River | Kuilsriver | Fish Hoek | Maitland | Mitchells Plain | Panorama | Parow | Table View | Claremont | Camps Bay | Clifton | Green Point | Hout Bay | Sea Point | Stellenbosch | And surrounding suburbs
Common Defy stove issues:
OVEN ELEMENTS
GRILL ELEMENTS
COIL ELEMENTS
SOLID ELEMENTS
CERAMIC ELEMENTS
IGNITIONS
FANS
THERMOSTATS
BURNERS
DOOR GLASS
ELECTRONIC PARTS
CLOCKS
KNOBS
REGULATORS
HINGES
SPRINGS
SHORTS FAULTS
INDUCTION COOKTOPS
INDICATOR LIGHTS
GLOBES
OVEN DOOR
GLASS COOKTOP
GLASSDRIP BOWLS
TRIMS​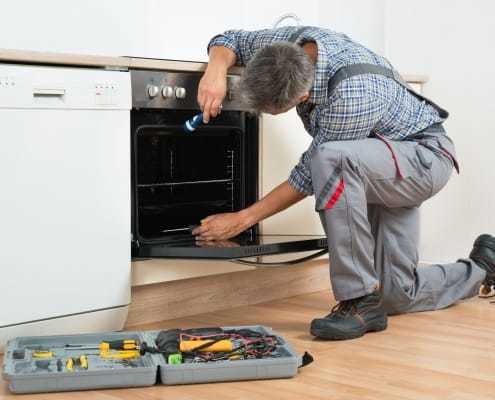 Our Defy stove repair knowledge is one of the best in Cape Town and surrounds, which is why manufacturers trust us each day to repair appliances on their behalf!
We know how inconvenient it can be when any household appliance breaks down or stops working. At Fixitt we pride ourselves on a first-class, fast and efficient repair service. We offer a 24-hour ON-SITE quotation on all your Defy household and commercial appliances. If your stove is giving you trouble or has stopped working, give us a call today.
There is nothing more liberating than being able to enjoy all the modern conveniences of your kitchen. The kitchen is the heart of your home, as the most exciting place where meal preparations are done. Over time, it accumulates a number of appliances and gadgets that makes meal preparations run smoothly. As the heart of your kitchen, your stove plays a major role in how well everything functions. Whether you use an oven, stove top or range, it is a great inconvenience when one or more of your main cooking options is out of service. We at Fixitt have been able to offer services in stove repairs for residents in Cape Town with high success rates. We replace, repair or make recommendations where necessary.
The stove repairmen at Cape Town has had years of experience in a number of common issues that you might experience when your stove malfunctions. These common issues, however small, can cause your meal preparation time to be delayed or be non existent. Your issues can range from something as mundane as your oven light not working, to as extensive as your oven or stove temperature not reaching the correct temperatures or stove not turning on at all. We have seen it all and have the right tools coupled with the know-how to get repairs done.
Replace Missing Stove Parts
If you have missing parts on your stove, the first option you will want to get rid of it. In any case, do not throw it out. Missing parts can be easily replaced or repaired in some cases. We know how frustrating it is when your stove has missing components that causes it to malfunction. Let us restore it to near new conditions by replacing your thermostat, blown fuse, hinges, thermostats, or other main parts that are missing. We will get your stove back to the function you want so you can prepare meals easily.
Contact Stove Repair Specialists
Fixitt provides services that you can rely on. Contact us today so we can make the right arrangements to come in and inspect your stove and do the necessary follow ups. We will be more than happy to assist you.
Call us at 021 699 3153 or 021 699 8512